Anniversaries for today :
Welcome to Clash of Steel!
---
Featured battle : Remüs [2]
Part of The French Revolutionary and Napoleonic Wars
Date : 30 April 1799
The Austrians retook the village [see Remüs 1] effectively gaining control of the route to the Finstermünz pass.

Featured image :
Pembroke War Memorial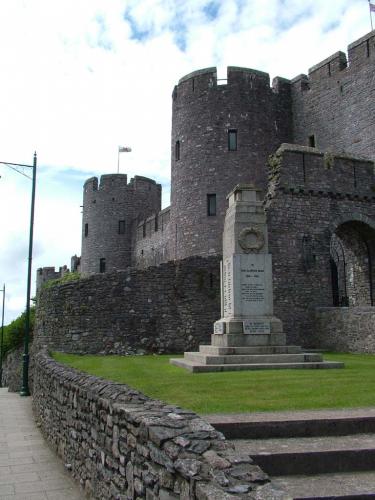 The war memorial outside the main entrance to Pembroke castle.
Gallery updated : 2019-01-06 16:35:56
Featured review :
United States Airborne Divisions 1942-2018 (Images of War series)
Michael Green


Another in the "Images of War" series, this is a good overview of the equipment and organisation of, primarily, the 82nd and 101st Airborne divisions, with some coverage of other divisions and their brief histories. It nicely blends their WW2 histories with airborne actions since then, up to their modern organisation, kit and equipment, and vehicles/aircraft including their current deployment of drones.
The main focus of the book is, of course, the usual mix of photographs that you will have come to expect if you are a regular to these publications. Archive and in theatre images are coupled with museum exhibits, reenactors and press/publicity photos. A very handy volume.


Pen & Sword Military, 2019



Reviewed : 2019-11-07 20:20:11
---