Welcome to Clash of Steel
---
Featured battle : Novi [1]
Part of The French Revolutionary and Napoleonic Wars
Date : 15 August 1799
Joubert attempted to hold a line centred on Novi against a significantly larger Austro-Russian force commanded by Suvorov. A day long hard fought battle resulted in heavy casualties on both sides. Eventually superior numbers counted and the attempted French withdrawal was turned into a rout by Bagration's Russians.

Featured image :
Sea King AEW2 Helicopter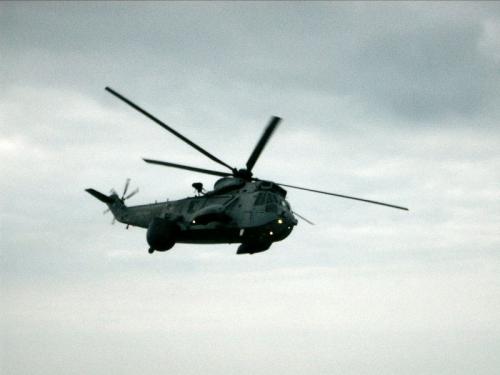 After the Falklands War it became clear that the Royal Navy lacked and Airborne Early Warning radar capability. This version of the trusty Sea King helicopter is the result, note the radar dome slung amidships, which pivots rearward for landing.
Gallery updated : 2016-02-21 17:33:57
Featured review :
The Transformation of British Naval Strategy
James Davey


This is a book aimed more at the specialist rather than the general browser. Having said that it is written in an easy flowing style which makes the subject matter easy to understand. The subject of the book, sub-titled 'seapower and supply in Northern Europe 1808 to 1812' is the logistical problem of keeping a substantial fleet supplied with all its needs far from any base. The story is one of the evolution and development of systems which brought together the different branches of the supply chain to become a very efficient 'machine'. The end user, Admiral Saumarez's fleet, contributed greatly, in terms of the feed back, to the vast improvements made. The text is supported by very few illustrations and maps but with a wealth of tables and graphs.
A book not to missed by students of Napoleonic naval warfare.
I warmly recommend a fascinatingly good read.


The Boydell Press, 2012



Reviewed : 2017-08-25 18:33:26
---