Welcome to Clash of Steel
---
Featured battle : Glenshiel
Part of Jacobite Rebellions
Date : 10 June 1719
A landing in Scotland of a small Spanish force under George Keith, 10th Earl Marischal, was poorly supported by the Highland chiefs. The Jacobites numbering about 1000 Highlanders and 250 Spaniards attempted to hold a blocking position at Glenshiel. The Government force under General Wightman of just over 1000 men attacked the position. A bombardment by four Coehorn mortars caused the Jacobite right to withdraw and a flanking movement by the dragoons turned the Jacobite left. The entire line then broke and ran. The Spaniards surrendered to General Wightman.

Featured image :
British 9.2inch Mk 1 heavy Howitzer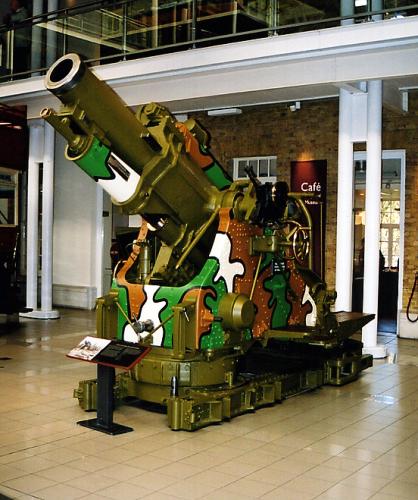 A heavy seige howitzer from the First World War. This piece came into service in 1914 and it's incredible 290lb (131.5kg) shells would pound indirect targets up to 5.7 miles (9200metres) away. This kind of heavy artillery barrage became iconic of battle on the western front.
Gallery updated : 2016-02-21 17:33:57
Featured review :
Into Battle with Napoleon 1812. The Journal of Jakob Walter
Jakob Walter. Edited & Annotated by Bob Carruthers


This is a re-presentation of the jounal which was first translated and published in America in 1938. Bob Carruthers has done a really good job in bringing this wonderful work up to date. His inspired selection and inclusion of the watercolours of Albrecht Adam, who witnessed many of the same events as Jakob Walter, makes the book even more enjoyable. That is if the brutal reporting of such a train of harrowing events can ever be enjoyed. The reader is left with an understanding of the life of a soldier in Russia in 1812 and thankfulness that Jakob kept a jounal. A must read.


Pen & Sword Military, Pen & Sword Books Ltd., 2013



Reviewed : 2013-04-30 19:15:12
---