Welcome to Clash of Steel
---
Featured battle : Montmirail
Part of The French Revolutionary and Napoleonic Wars
Date : 11 February 1814
The Russian XI Corps commander ignored his army commander's warning and became detached. Napoleon took full advantage of his foes separation. The Allies were forced to retreat.

Featured image :
PIAT infantry anti-armour weapon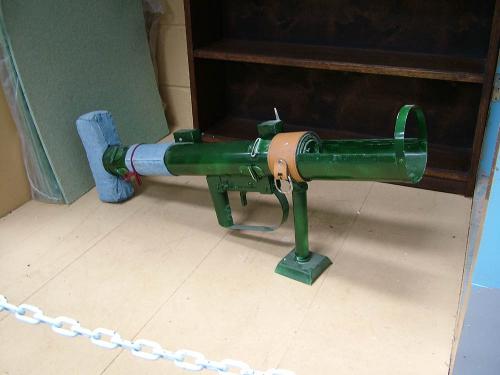 The Projector, Infantry, Anti Tank weapon or PIAT for short was used by British forces during and after World War 2, particularly by paratroopers when no other anti-tank guns were available for example at Arnhem and Pegasus Bridge. It had to be loaded by standing on the shoulder plate and heaving to cock the spring, then inserting the round through the rectangular space in the top of the forward section. This particular weapon is a training version used by RAF Regiment personnel in their airfield protection role.
Gallery updated : 2016-02-21 17:33:57
Featured review :
British Aircraft Carriers
David Hobbs


A wealth of knowledge presented in a most readable form for everyone from the novice to the initiated. Encyclopedic in scope it may be dipped into at any point but I found in reading cover to cover the fascinating story went from airships to future carriers. All aspects, design, development and service are dealt with. There are very many photographs, lots from the author's own collection, plus drawings and plans. An unusual but welcome feature are the fold out copies of Admiralty drawings which are in the middle of the book. At £45 this is not a cheap book, but a Rolls Royce is not a cheap car, and this is a Rolls Royce of a book.


Seaforth Publishing. Pen & Sword Books Ltd., 2013



Reviewed : 2015-04-29 19:28:26
---