Welcome to Clash of Steel
---
Featured battle : Les Mielles
Part of The Civil Wars of the Three Kingdoms
Date : 21 October 1651 - 22 October 1651
Parliamentarian troops stormed the beach under fire at St. Ouen's Bay, Jersey, and drove off Royalist dragoons.

Featured image :
Chesters Roman Fort - Commandants House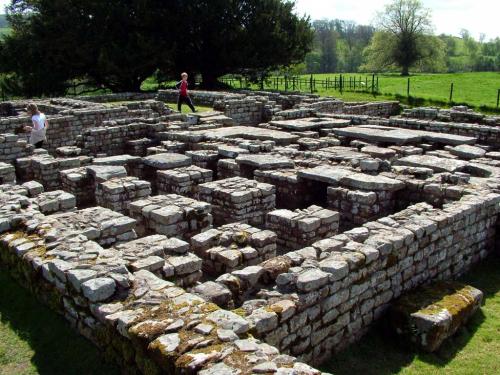 A close-up of the beautifully preserved hypocaust or under-floor heating supports from the main Commandants house or Praetorium at Chesters. A furnace, tended by a slave, would have been built in the walls with chimneys directing hot air around these pillars which would have supported a stone and perhaps mosaic floor, warming both it and the room. High-status installations like this would have been seen in important villas right across Britain and Roman empire.
Gallery updated : 2016-02-21 17:33:57
Featured review :
Waterloo Archive Volume III: British Sources
Gareth Glover [Ed]


Just like the first two volumes another fascinating read. There are many many books which give one the strategy, and an over view of the action in the battle, some excellent in their way. But these volumes tell us, or more correctly the men themselves tell us, about real lives of real individuals who were involved in that momentous event. If you want to know who fought Quatre-Bras and Waterloo then these volumes tell you of some of the men. We can guess that most of the others, whose voices are not recorded, had similar varied lives. Also in the three British sourced volumes there are eight superb illustrations reproduced from William Mudford's history of Waterloo published in 1817. If you want to know the men read these books.


Frontline Books, Pen & Sword Books Ltd., 2011



Reviewed : 2015-02-03 20:01:50
---