Welcome to Clash of Steel
---
Featured battle : Hyères
Part of The French Revolutionary and Napoleonic Wars
Date : 13 July 1795
The French fleet of seventeen ships-of-the-line was sought and chased by the Anglo-Neapolitan fleet of 22 ships. Some manoeuvring by the British commander, Vice-Admiral Hotham, moved the Coalition fleet further away from the French before he ordered a general chase. The advantage was lost and only six British ships were able to come up with the enemy. As others were closing the Admiral ordered a general recall. A much criticized action.

Featured image :
Housteads Roman Fort - Barrack blocks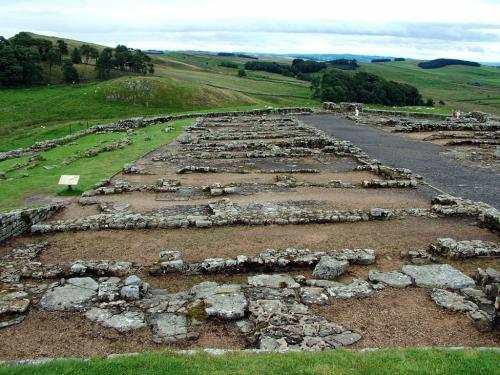 An excavated infantry barracks, clearly showing the separate rooms which would have accomodated up to 8 soldiers.
Gallery updated : 2016-02-21 17:33:57
Featured review :
Handbook to Roman Legionary Fortresses
Bishop, M C


Providing exactly what the title suggests, this is primarily a gazetteer of all currently known Roman Legion bases, each with well referenced details such as location, situation, size, orientation etc. as well as the units that were based there together with line drawings and photographs. The handbook also contains appendices of Legionary timelines and a clear list of fortresses listed in the Notitia Dignitatum.

The introductory section is short, but focussed carefully on the architecturally important details that pertain to Legion bases, and while well written, does assume a reasonable working knowledge of Roman military history. The bibliography is truly huge, and all in all this handbook should be considered an essential reference for a Roman military scholar.


Pen & Sword, Barnsley., Jan 2013



Reviewed : 2013-02-12 00:00:00
---